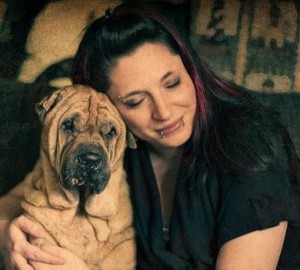 Serina's Delights is a product of my life long love of baking and making candy named in memory of my beloved Serina.
We create treats for pets and their pet parents.
All items are created with no preservatives and shipped via USPS Flat Rate Priority. Most orders will arrive within 2 – 4 days.
Free Delivery to Staten Island, NY.
Please e-mail SerinasDelights@gmail.com so you aren't charged shipping.
We now offer Little Egg Harbor soaps!
All natural, food quality ingredient soaps that are safe for you and your pets!
You can find our Dog Accessories, Hair Accessories & Clips and Ornaments at www.etsy.com/shop/serinasdelights
Upcoming Events:
January 31, 2016
Made In Staten Island – Hearts and Letters Festival
12pm – 5pm
Flagship Brewery
40 Minthorne St, Staten Island, NY
Please bring a Valentine with you to be sent to an active military member overseas! Don't have one? Fill out one at the Brewery that day.
*I'll have a selection of hair bows, headbands and accessories for people as well as dog accessories, tutus, ties, toys and treats*
February 5th, 6th & 7th, 2016
Super Pet Expo
Friday – 4pm – 9pm    Saturday – 10am – 7pm      Sunday – 10am – 5pm
New Jersey Convention and Expo Center
97 Sunfield Ave, Edison, NJ
May 1st, 2016
Rescuepalooza 2016
Hosted by Shelter Love Events
1pm – 5pm
Old Bridge Elks Lodge 2229
67 Old Amboy Road, Old Bridge, NJ
May 7st, 2016
Pugapalooza 2016
Hosted by Curly Tail Pug Rescue
1pm – 5pm
Wonder Bar – Yappy Hour
1213 Ocean Ave, Asbury Park, NJ
June 4th & 5th, 2016
RESCHEDULED DATES! 
Fido's Festival – Super Mutts!
Saturday 10am – 5pm  |  Sunday 10am – 5pm
Burlington County Fair Grounds
1960 Jacksonville-Jobstone Road, Columbus, NJ
Single Day Tickets $8.00 | Weekend Passes $15.00 | Available HERE
Vendors. Animal Rescues. Lure For A Cure. Disc-Connected K-9S.
Aqua Dog Dock Jumping.  Demonstrations. Trainers. Freestyle AKA Doggie Dancing.
Contests including Arch Nemesis Costume, Super Hero Costume, Super Paws Race, PoochMobile Spectacular, Musical Sit & Stay and more!
Visit the site for full details! – Fido's Festival USA
June 11, 2016
2nd Annual NJSPCA Country Pet Expo
10am – 5pm
Hamburg Fire Department Pavilion
208 Route 23 South, Hamburgh, NJ
Do you know of an event looking for vendors?



Contact me at SerinasDelights@gmail.com